Nav Vertical ERP Transport
Vertical ERP solutions based on Microsoft Dynamics NAV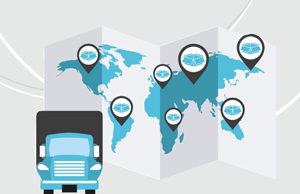 [wpdm_file id=3]
DTI (Dynamics Nav Trasporto Integrato, or Dynamics Nav Integrated Transports) is the vertical application by Dynamics Consult based on the standard Microsoft Dynamics Nav 2013 R2* technology to manage and monitor the typical activities of companies of the transports sector.
Sector-specific features
DTI can manage the following features in a granular fashion::
Registry management (vehicles, drivers, routes, tariffs, parking areas, clients, carriers);
Management and invoicing of transport orders;
Planning;
Maintenance of the fleet;
Expenditures management;
Analysis of costs and revenues;
Automated information exchange;
Control on the profitability of transports;
Planning and control (quick trips organization with real time monitoring of available vehicles);
Integration with several satellite systems which allows to organize and monitor in real time vehicles and the operativity of drivers.
The advantages of the solution
DTI has been developed by leveraging the potentialities of Microsoft Dynamics NAV 2013 R2 and the integration with the Microsoft Office (Word, Excel and Outlook) suite and other document archiving tools like ZETADOCS.
---